New Mexico State Driver's Manual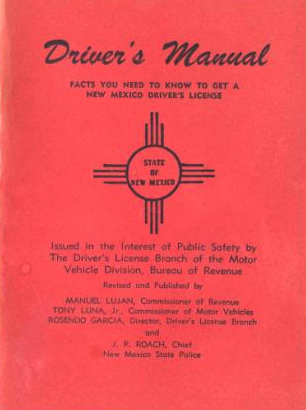 Click the link to access the manual:

Our instructors, both in the classroom and in the car, bring a combined experience of a couple of decades. Teachers, mechanics, professional drivers, business managers; we could earn our living in many ways. We do this because we have a heart for young people and a passion for training safe, responsible drivers.
In order to drive in the state of New Mexico a teenager must take Drivers Education and go through the Graduated Driver Licensing Program (GDL). We offer one of the two possible programs, which includes: 30 hours of Classroom Instruction and 7 Hours Behind the Wheel Instruction. We also offer additional hours of behind the wheel instruction.
Private Driving Lessons
We offer private driving lessons and packages that can suit everyones needs:



First Time Driver's ( Behind The Wheel Training for Students 18 years and older )

Additional driving hours for Teenagers, after attended Driver Education Program
Refresher Courses
Confidence Builder
Automatic Transmission
Our instructors have taught students as young as 15 and as old as 90. Students of various languages have come to our school and have been taught to drive. The car for individual lessons is $65.00 an hour, we do offer package deals that are listed below.
Please note: Teenagers wanting private lessons must first attend a Driver Education Program.